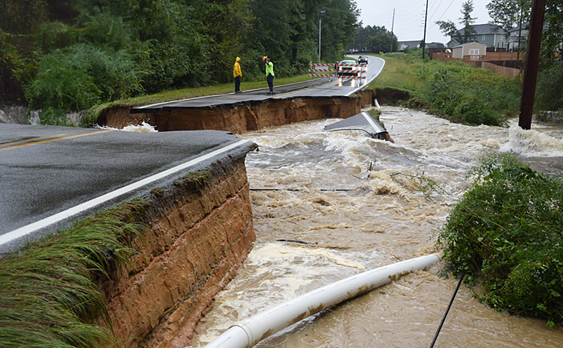 Johnson Mill Rd at Black Branch near S. Parker Church Rd. For a map of troubled spots in Hoke County, go here. (Ken MacDonald photo)

Subscribers! Read the entire News-Journal online as early as 10:30 a.m. Wednesday!
New! Try the News-Journal for just 99¢ for the first month-Begin reading immediately!

September 28-October 5 2016


Ethanol plant's unpaid taxes piling up

Property with Leach listed owes county taxes

Smith named Family Physician of the Year

Good Neighbor Festival this weekend

Obituaries

(updated daily)

Place Classified Ads here to reach 30,000 readers.


Legal ads appearing in the printed version of The News-Journal can be
viewed here as a PDF file.

Subscribe to the print edition, and get online access to the entire News-Journal.

Numerous other stories


School news


District and Superior Court records


Real Estate Transfer


Weddings, Engagements


Births


Other Stuff


Letters to Editor


Local columns


Police blotter


Obituaries


Community Calendar


Legal announcements


Sports


Shopping opportunities

Subscribe

(this page updated *almost* every Wednesday)