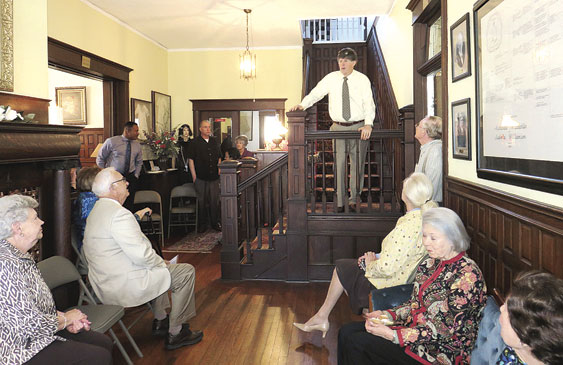 Mayor John K. McNeill addresses a group at the Raeford-Hoke Museum Sunday honoring the "face of the museum," Joyce Monroe.

Subscribers! Read the entire News-Journal online!
New! Subscribe to the NJ for just $2.95 per month


Place Classified Ads here to reach 30,000 readers.


Legal ads appearing in the printed version of The News-Journal can be
viewed here as a PDF file.

Want to read these stories and more?
Subscribe to the print edition, and get online access to the entire News-Journal.

Numerous other stories


School news


District and Superior Court records


Weddings, Engagements


Births


Other Stuff


Letters to Editor


Ron Huff, Paul Burnley columns


Police and sheriff blotters


Community Calendar


Legal announcements


Sports


Shopping opportunities

Subscribe

(this page updated *almost* every Wednesday)